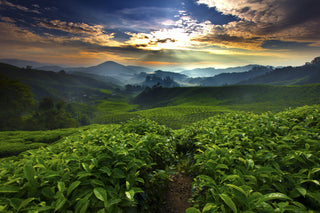 OUR QUEST FOR
PERFECTION
"I HAVE COMMITTED MY LIFE'S WORK TO FINDING THE FINEST COFFEE VARIETALS AND CULTIVATING THEM IN THE BEST CLIMATES ON THE PLANET, FROM UNSPOILED VOLCANIC SLOPES TO NUTRIENT-RICH HIGHLANDS."
Farmer / Roaster / Founder
COFFEE FARMER AND ROASTER FOR TWO GENERATIONS
As a family owned and operated business for over 25 years, we believe that excellence is in the details. We take pride in personally overseeing every step, from harvest to roasting to cup. We travel the globe searching for the finest high mountain, estate-grown coffee. Only carefully hand-selected farms will meet our distinctive quality demands. The result is superior coffee that celebrates time honored traditions, crafted using the highest possible standards.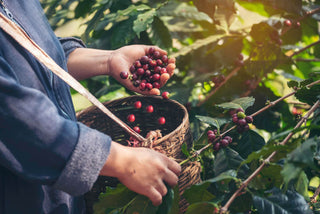 OUR COMMITMENT TO ETHICAL AGRICULTURAL PRACTICES
We strive to honor the people and land that bring life to our coffees. Traditional farming methods preserve nature's delicate environmental ecosystem allowing exotic wildlife and lush rainforest vegetation to flourish in their natural habitats. In our ongoing commitment to environmental sustainability and social responsibility, we have partnered with C.A.F.E. Practices, the most comprehensive conservation certification program.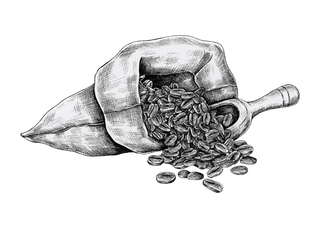 BATCH-ROASTED
Roasted in small batches, relying on the skill and expertise of our roast master rather than automated equipment, batch roasting gives our coffee its distinct aromatic profile. The taste of each varietal is determined by the microclimate in which it is grown and the intensity of the roast. The optimum roast is accomplished by utilizing a combination of scientific precision and lifelong experience, creating the perfect harmony of vibrant flavors and caramel sweetness.
WE ARE PASSIONATELY COMMITTED TO THE PRINCIPLES OF PRESERVING THE FERTILE SOIL AND CRYSTALLINE WATERS FOR FUTURE GENERATIONS THROUGH SUSTAINABLE AGRICULTURAL PRACTICES.
The best coffee comes from the best growing climates, known as
THE BEAN BELT